Inspections: Inspection Info
Cover Page Photo
If you wish, you can upload an elevation photo for the cover page of your Inspection report. Click browse to select the desired photo, then click Upload Photo.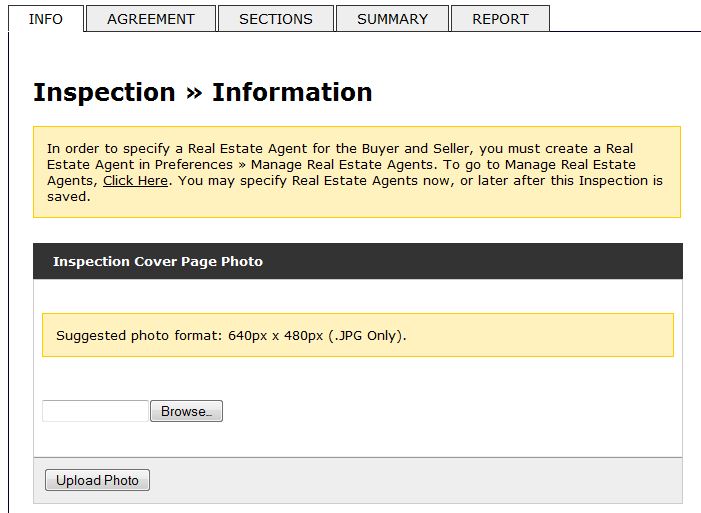 Clients, Sellers, Property and Inspection Information
Fill out the Clients Information, Seller's Information, Property Information and Inspection Information for the Inspection. If you don't have all of the information at-hand, don't worry, you can enter it later.
Important Note! Once entered, the "Inspection Address" field cannot be edited. This is one of the software's built-in, anti-piracy features and cannot be overridden. Make sure you have the correct street address entered before you save or you will have to create New Inspection.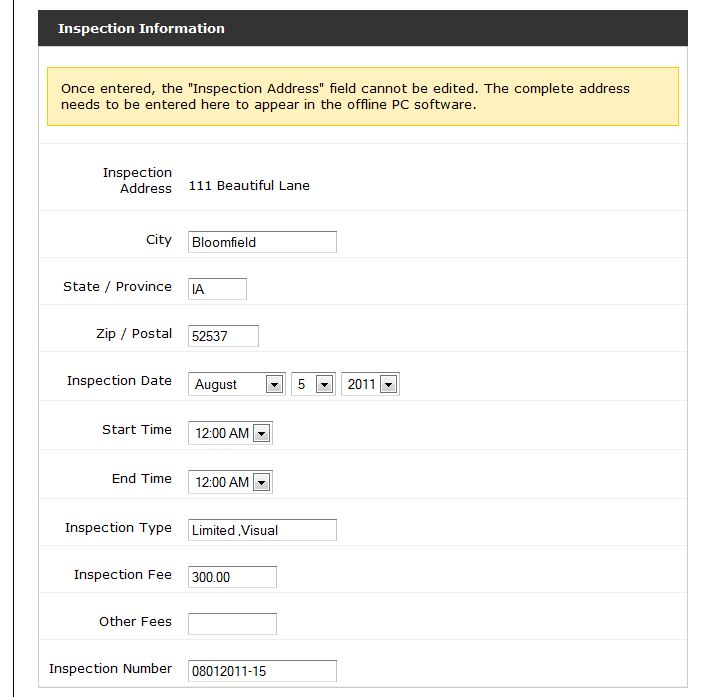 Click Save Inspection Information to save your new Inspection. If are are not 100% certain on the address, you do not need to enter an address to save your inspection. You can add the street address into "Inspector Notes" temporarily until you have completed the inspection. The inspector notes on this page, do not show in the report.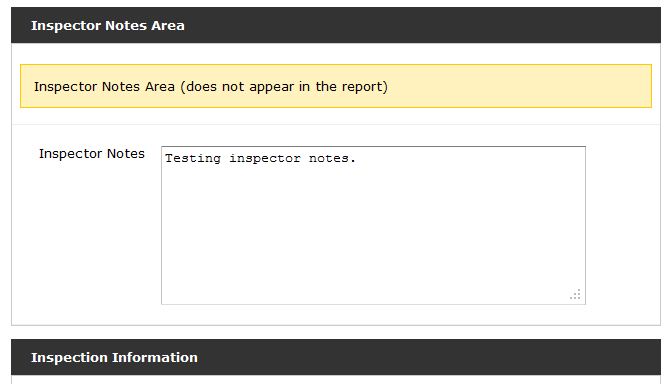 Inspection Schedule
Inspection List
Your entered inspections will show on your inspections page as: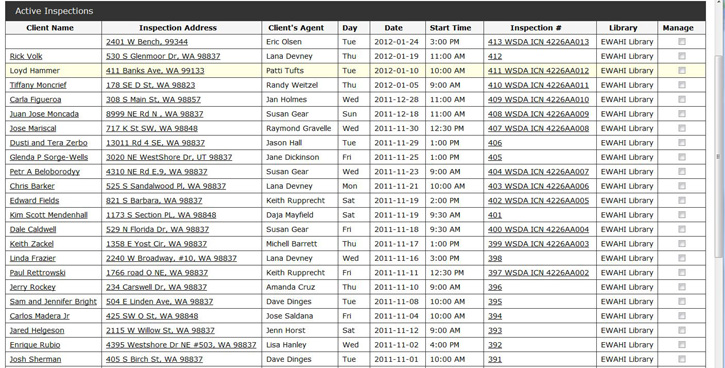 The below calendar is an example of a Google calendar, viewing by week. Your inspections will automatically be shown on your Google calendar when your inspection information is entered into your online account. This also includes a link to Google Maps.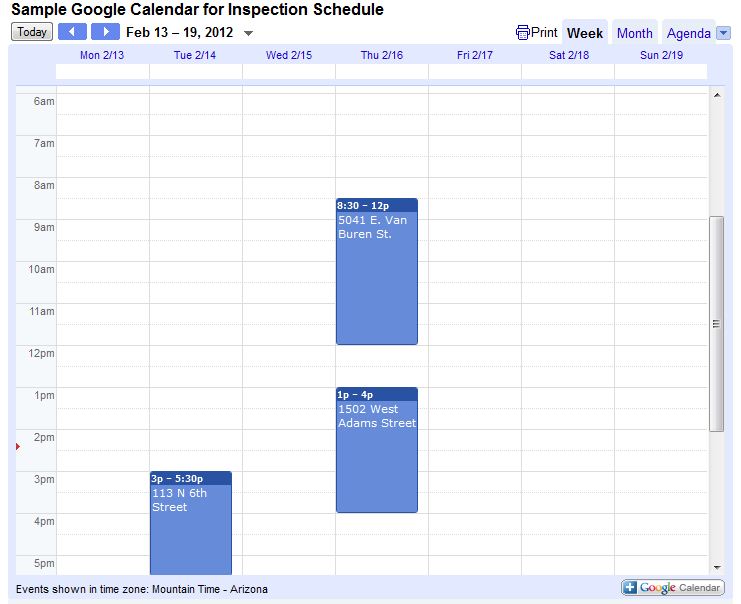 Inspection Schedule on Google Calendar
Have your inspection schedule feed directly into your Google calendar, we have done the programming, all you need to do is set up your free Google calendar and copy and paste the calendar code into the appropriate area in the software. It is that simple. Every time you enter a new inspection and select save, your Google calendar will show the new inspection information. See how