Inspections: Summary Info
Overview

This area displays all of your selected Comments and Issues for that inspection. It is quickest to enter all your photos and captions via this page.
Summary screen shot below shows how your drop down selections for the section Grounds would appear before you made any additions. To make your additions, you would simply select "Edit Comment and/or Photo(s)" or "Edit Issues and/or Photo(s)" as applicable.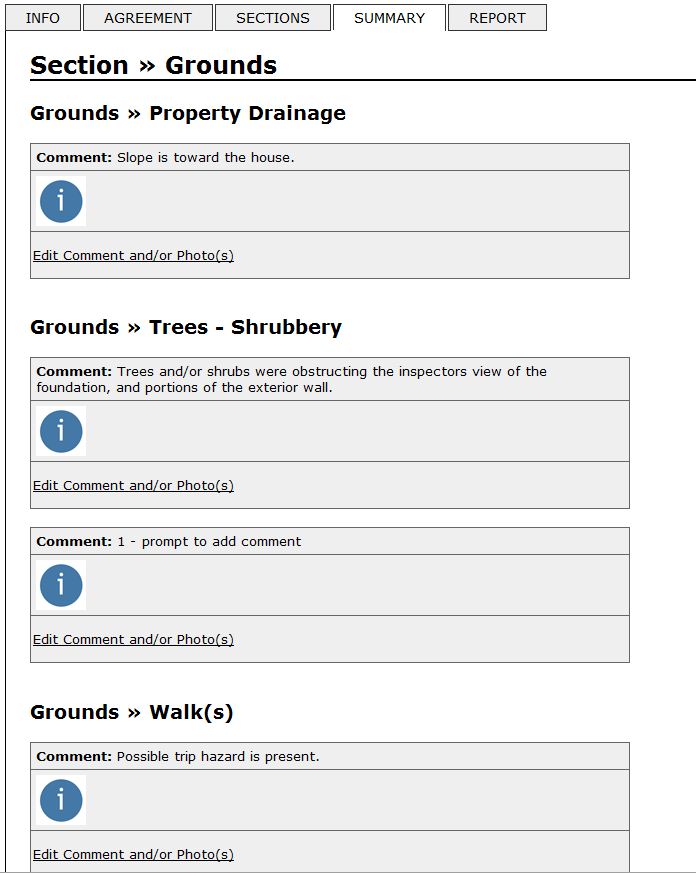 After selecting "Edit Comment and/or Photo(s)" you would be brought to the appropriate Comment or Issue page, as shown below. Here you can add your photo(s), and add a caption in the text box to the right of the image placeholder. When you are finished, just select the "Save and go to Summary" button.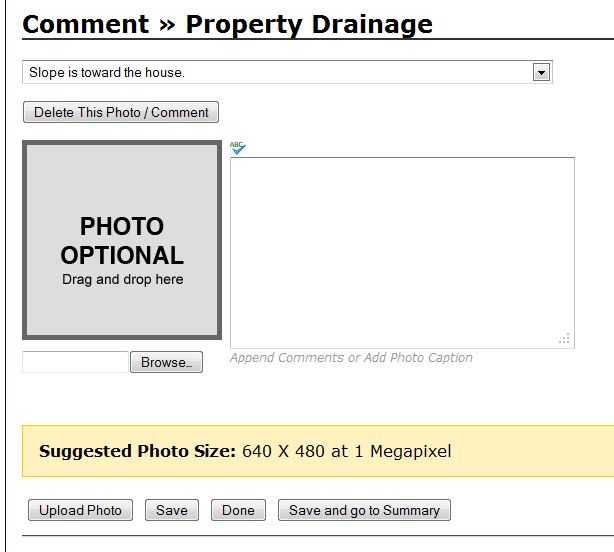 Below is a screen shot of what a Summary page Section may like like when all the information is entered.
It is recommended that every Issue gets a photo.