Preferences: Setting Your Ancillary Inspection List
Click PREFERENCES in the upper-right corner of the software, then select the ANCILLARY INSPECTIONS tab.

Overview
The purpose of the ancillary list, is so you will have a breakdown of your ancillary inspection fees for your own records, and to help remind yourself to book these additional inspections.
Fill out the form completely then select "Save" near the bottom of the form. Note, the information you enter here will only be displayed on the Inspection Info page, it will not show in the Inspection Reports.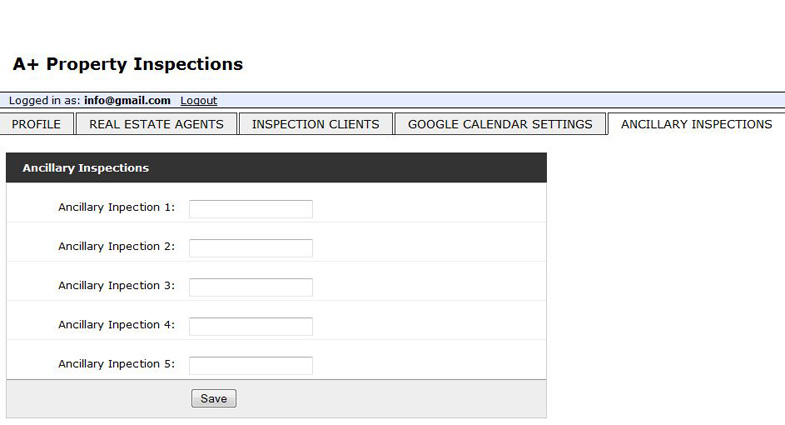 So you could enter information such as: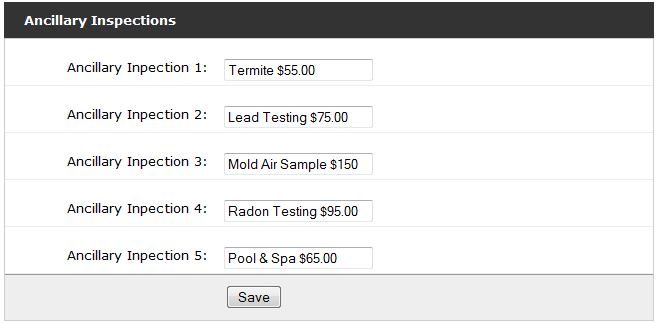 The above information would appear in every new inspection, in the Inspection Information page only.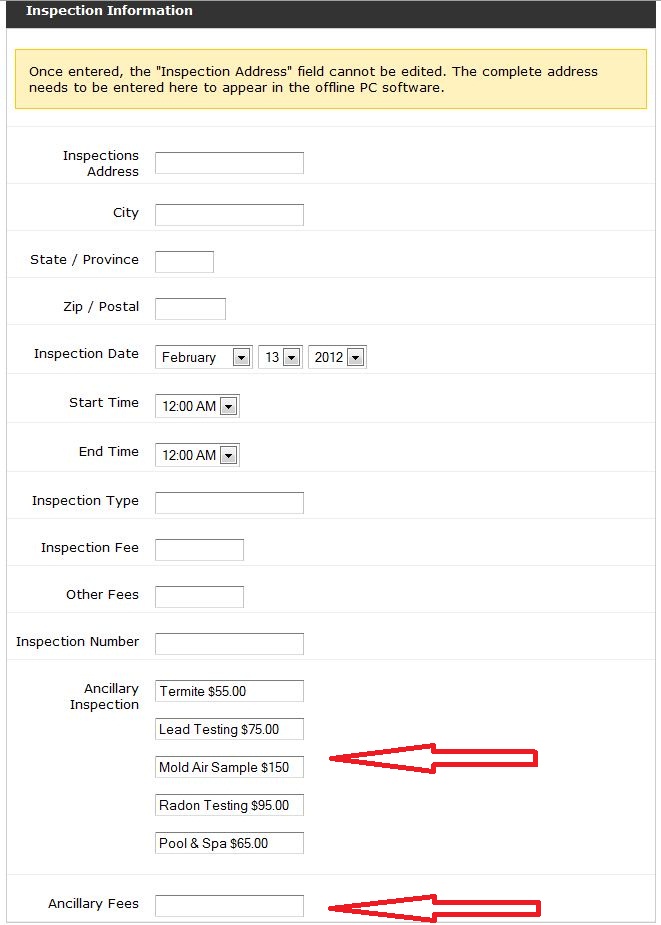 On the Inspection Information page you can change the pricing for each inspection, rename an ancillary inspection, or delete as needed. The only pricing that will show in the inspection report will be from the line "Ancillary Fees" - which you would total, and enter the amount.
Once your profile is saved, we recommend you read the information on "Start A New Inspection" then familiarize yourself with the Library and Templates, and customize them for your particular needs, its best to do this after completing a mock inspection or two.